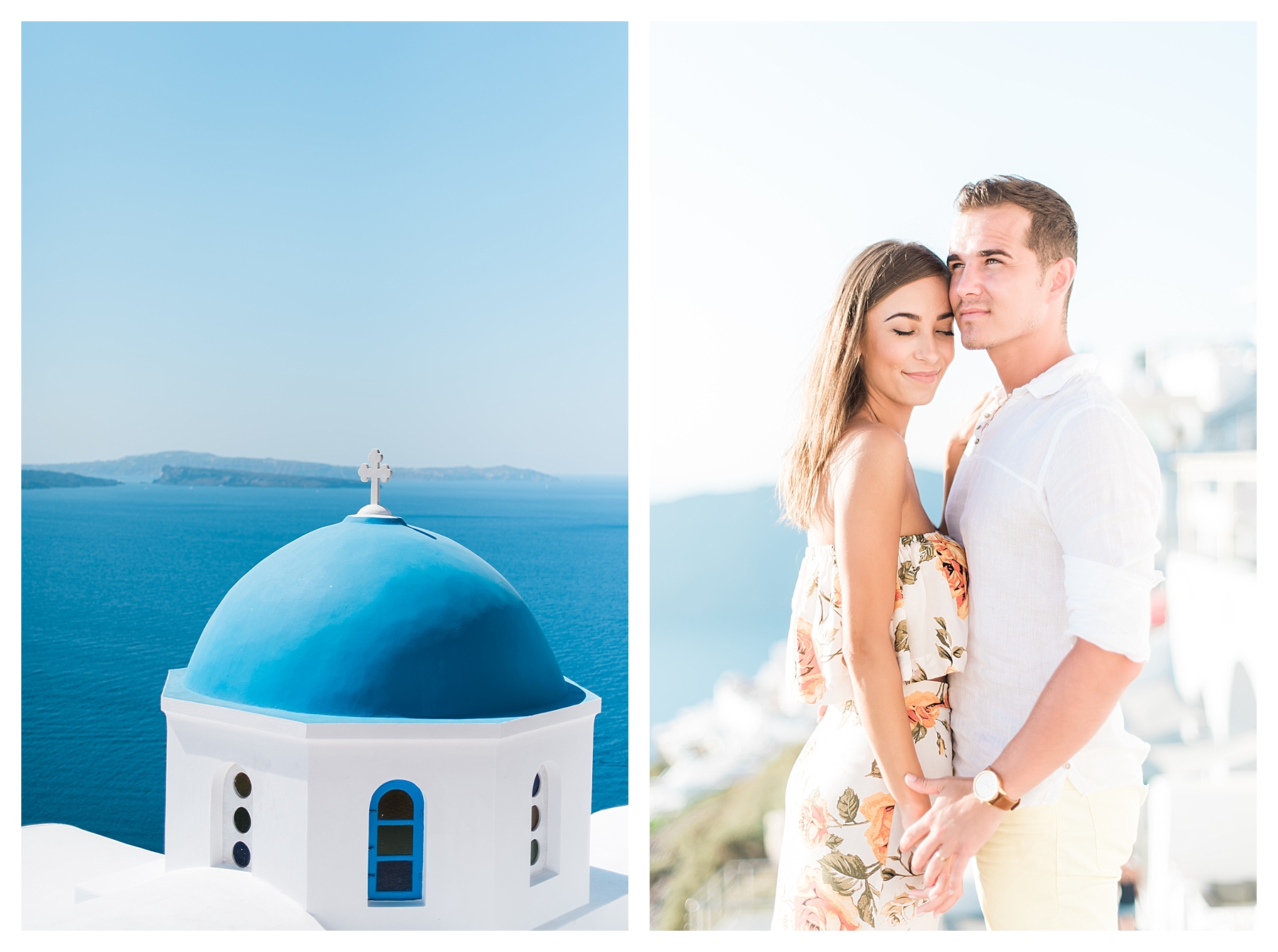 Engagement photo shoot – Bianca & Daniel
An engagement shoot in paradise
I had the great pleasure of meeting Bianca and Daniel on the Greek island paradise of Santorini for their engagement shoot . Engagement shoots are usually done a year, six months or one month before your big day and offer a number of benefits as well as being an exceptionally beautiful memento of your engagement.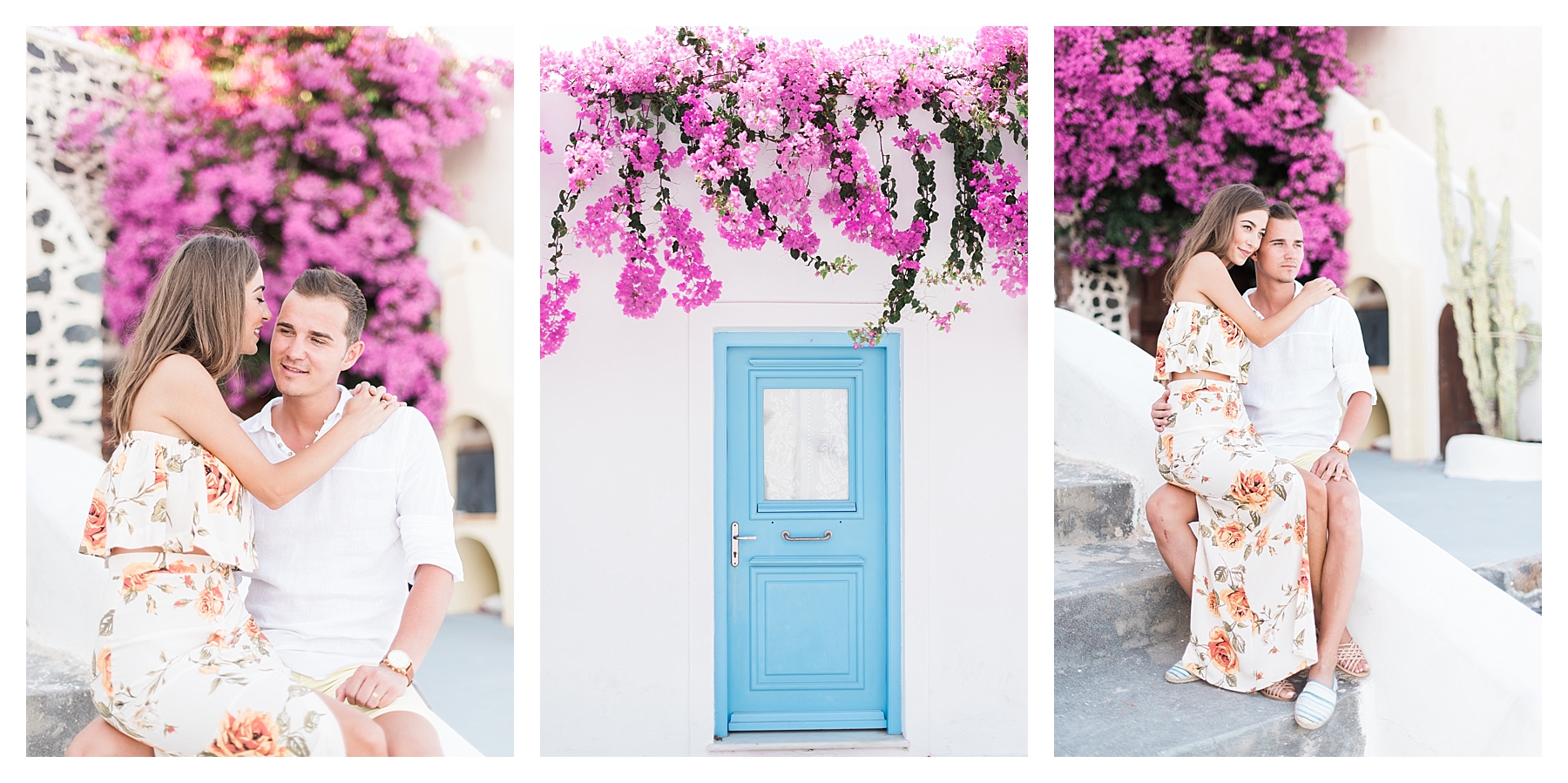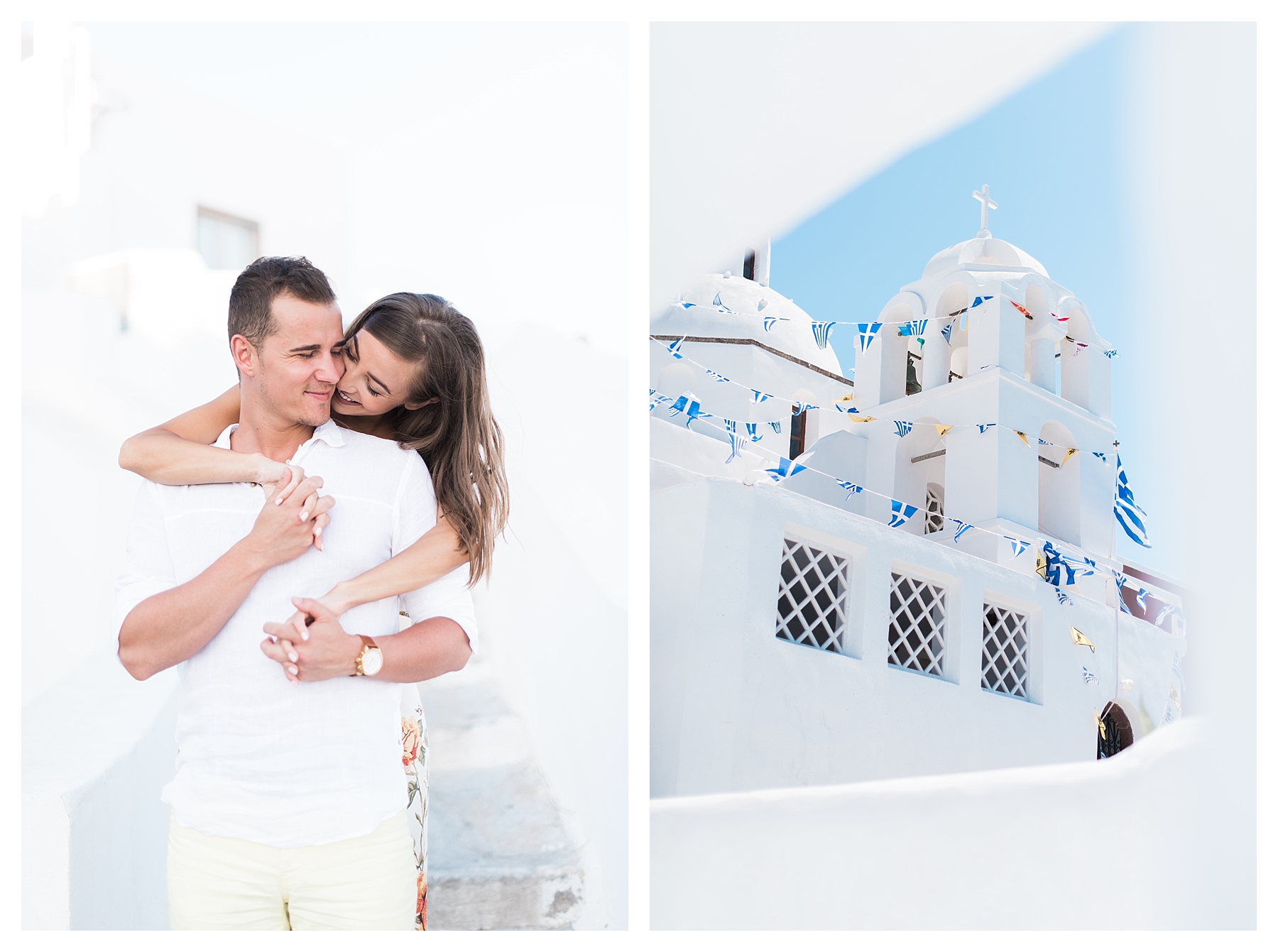 Why do an engagement shoot?
For Bianca and Daniel, a young Romanian couple who live in Manchester, this engagement shoot was the opportunity to have some beautiful shots to use on their wedding invitations , to indulge and make memories whilst getting used to the presence of the photographer .
These shoots enable you to grow in confidence and get used to the camera. As a result, on the big day you will be more relaxed , used to the photographer's presence and confident that you have chosen the right one!
This is also an opportunity to take some time off from your wedding planning which is often stressful. This shoot will be a wonderful break, allowing you to refocus your preparations on your relationship and your shared happiness.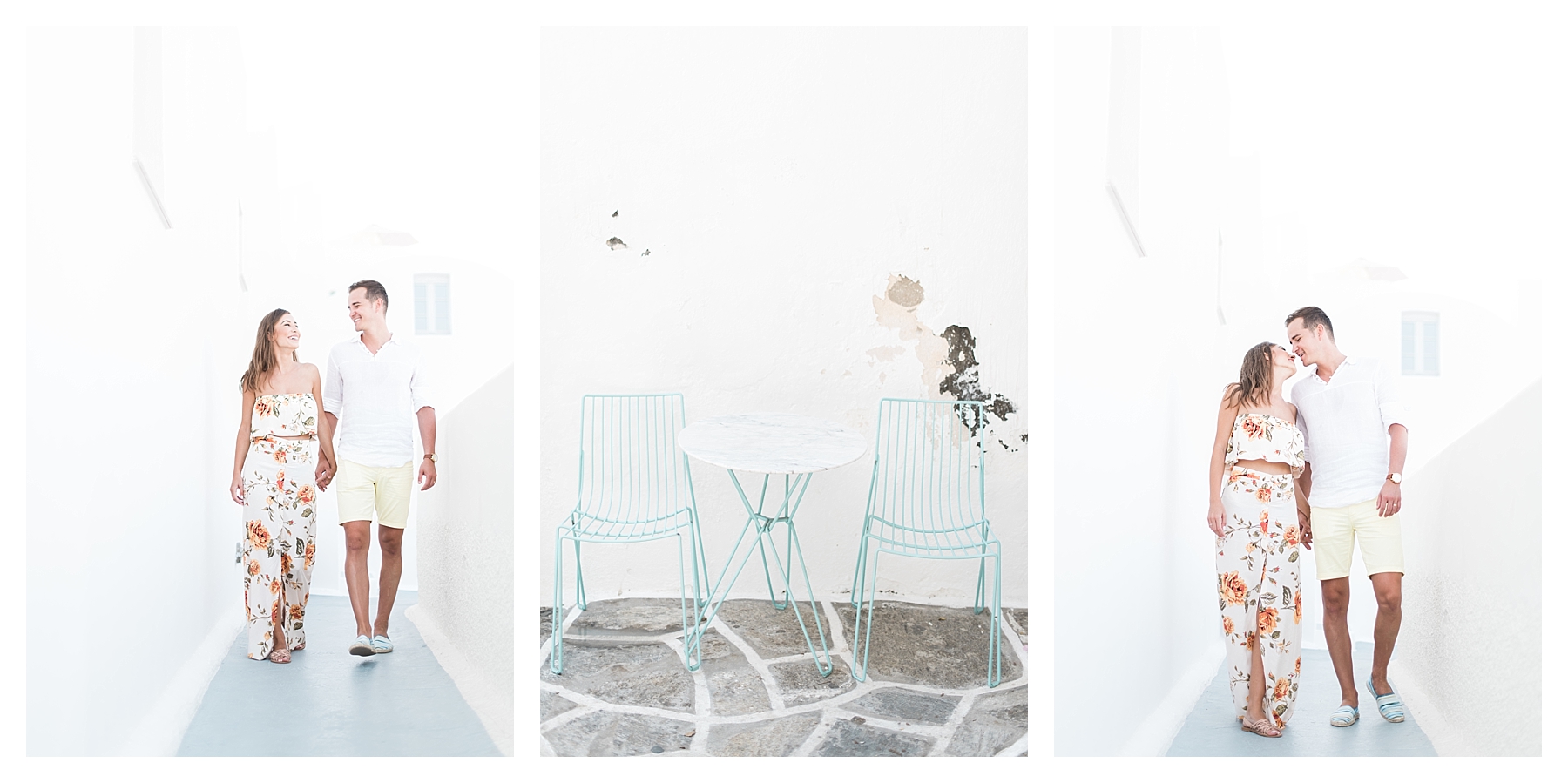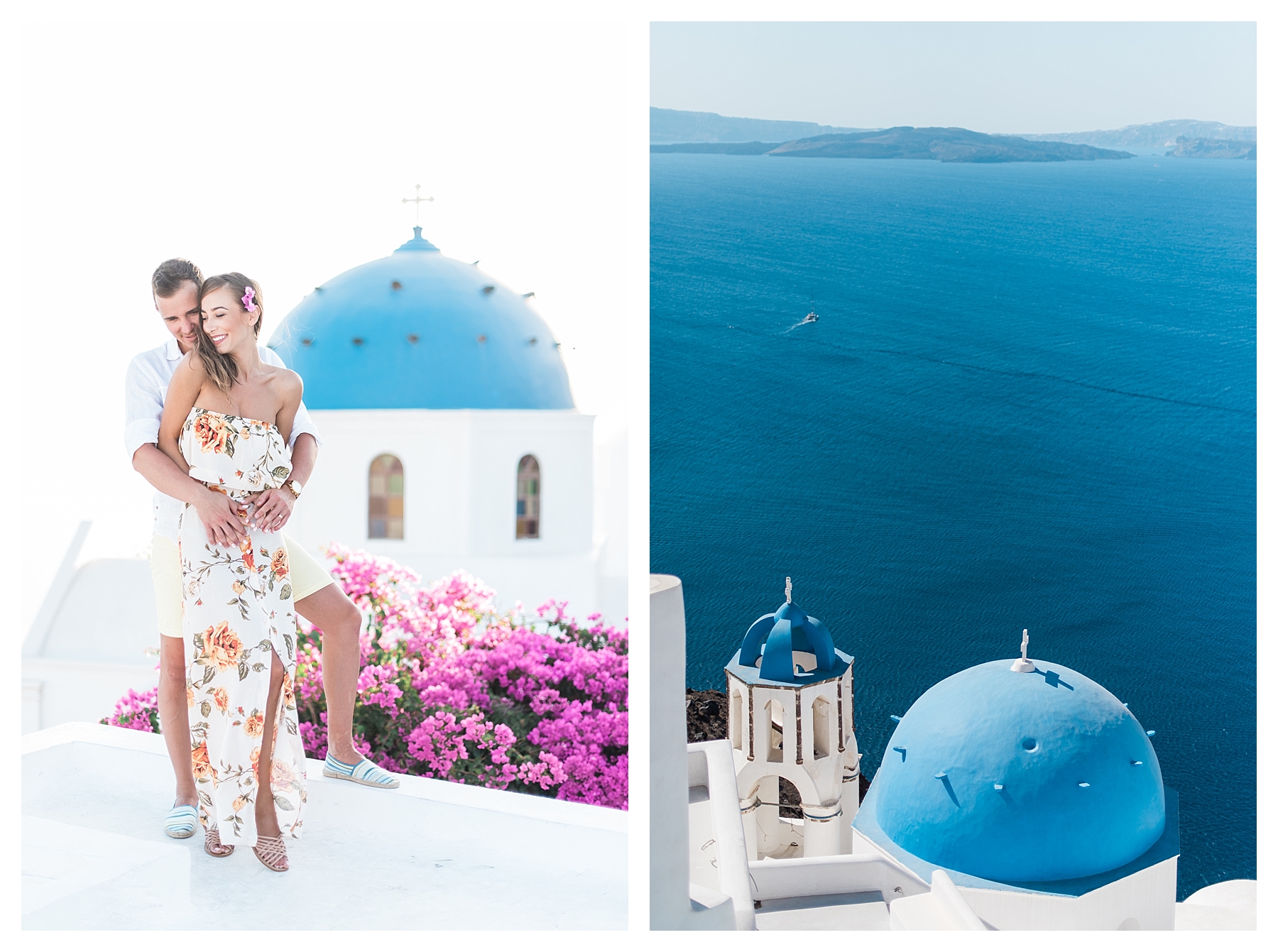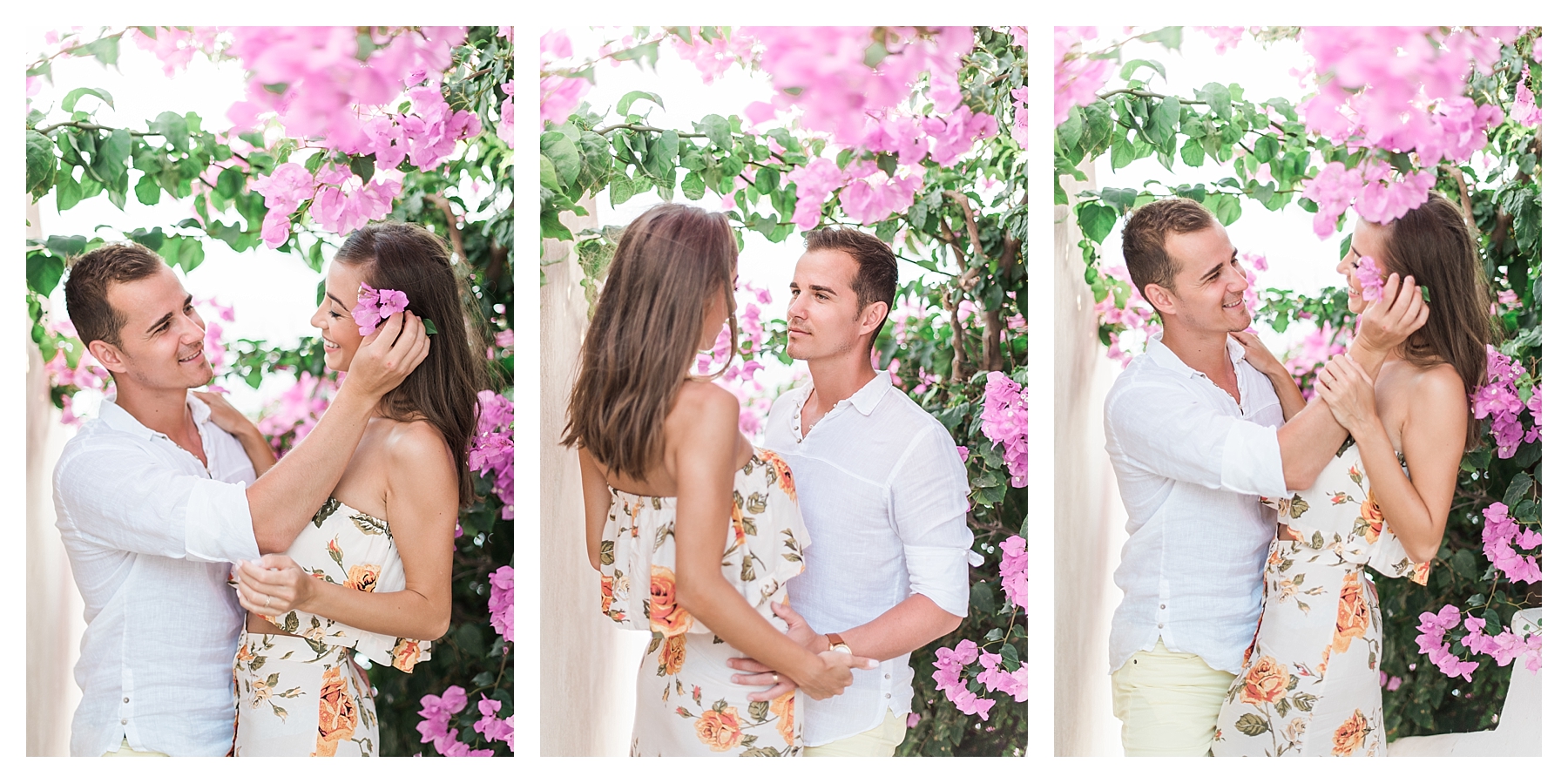 Santorini, a magical setting
The location is an important choice for your couple portraits . Choose somewhere that is important to you and has meaning for both of you, perhaps where you first met or where you got engaged . It could also be somewhere you have always dreamed of going, anything is possible. Travelling has never been so easy so take advantage of special offers and head off!
I was thrilled that this lovely couple had chosen Santorini as the location for their engagement shoot and it was taken during a walk through the little village of Imerovigli . I chose this village as it's less touristy than Fira et Oia which meant that the couple felt less conspicuous and could enjoy their time together.
The three of us wandered through tiny deserted streets using the opportunity to capture special moments and glances whilst enjoying the sunshine, the sky and the iconic blue roofs. I took reportage-style photos to allow the models' true personality to shine through, together with traditional photos, more staged but still very natural.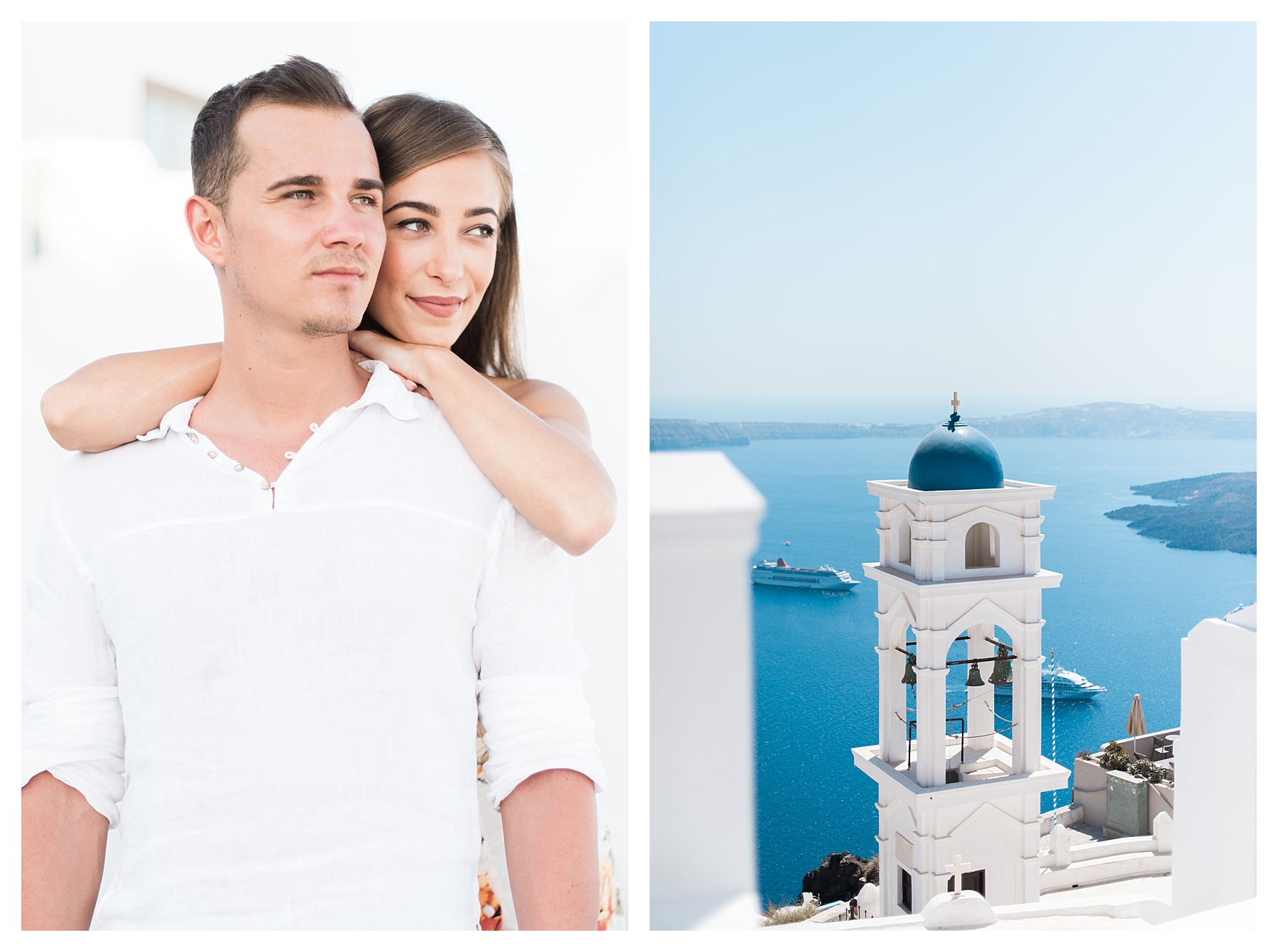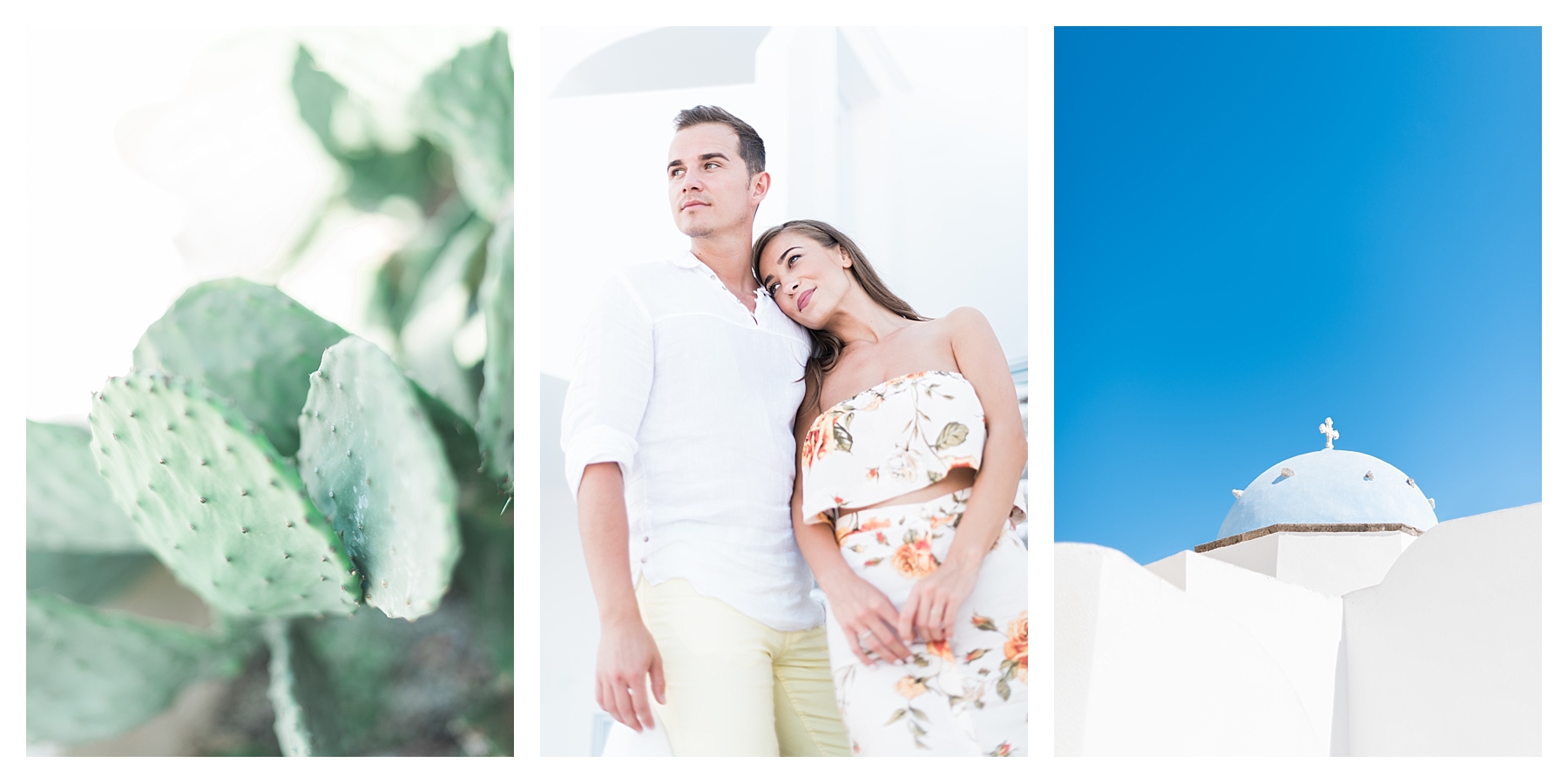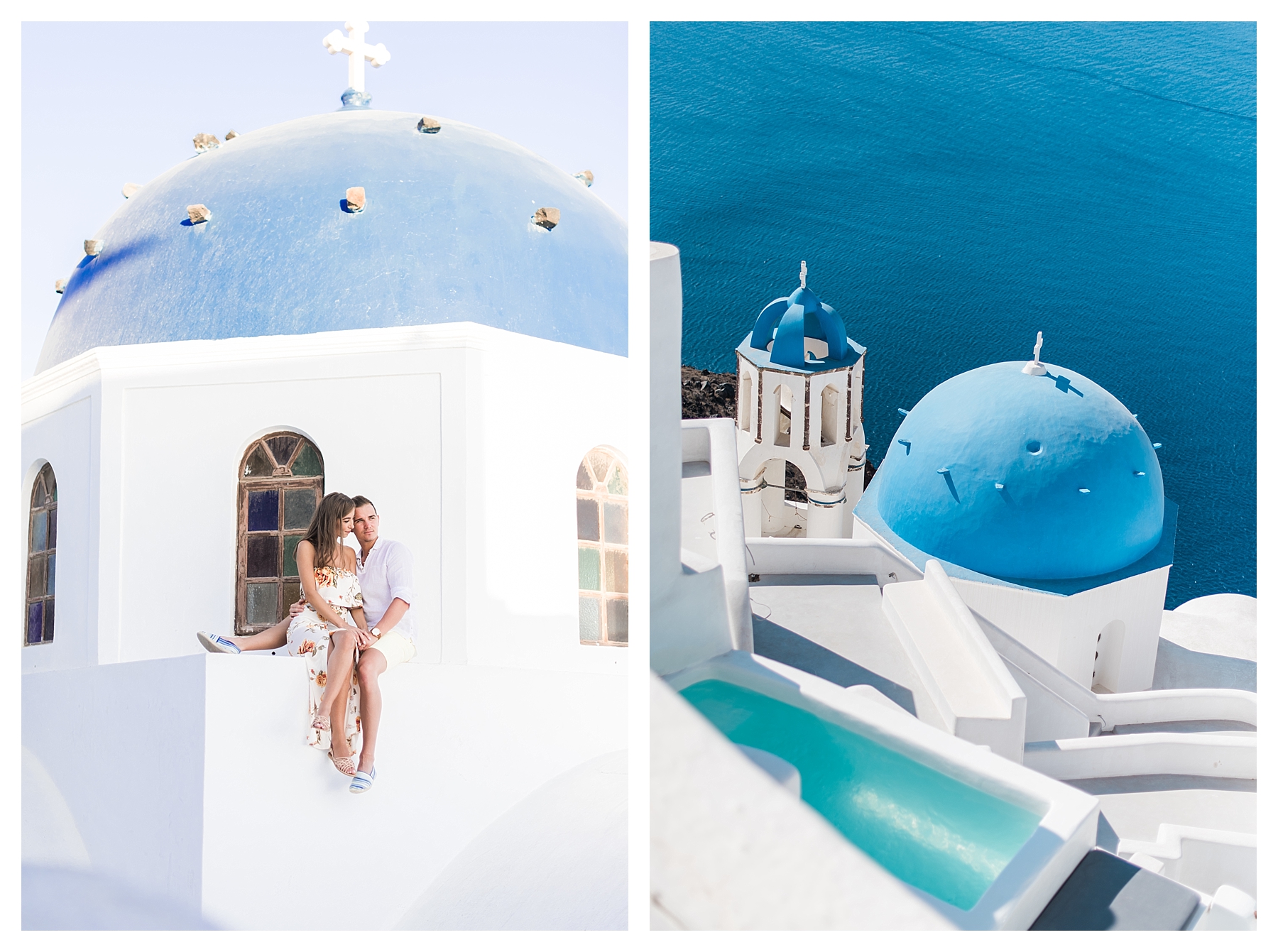 Bianca and Daniel both wore pastel-coloured clothing which was in perfect harmony with the white walls of the village, blue of the water and the traditional Greek roofs which in turn contrasted with the bright pink of the bougainvillea, and ensured that the photos really conveyed the special atmosphere of the Greek Islands that they had fallen in love with.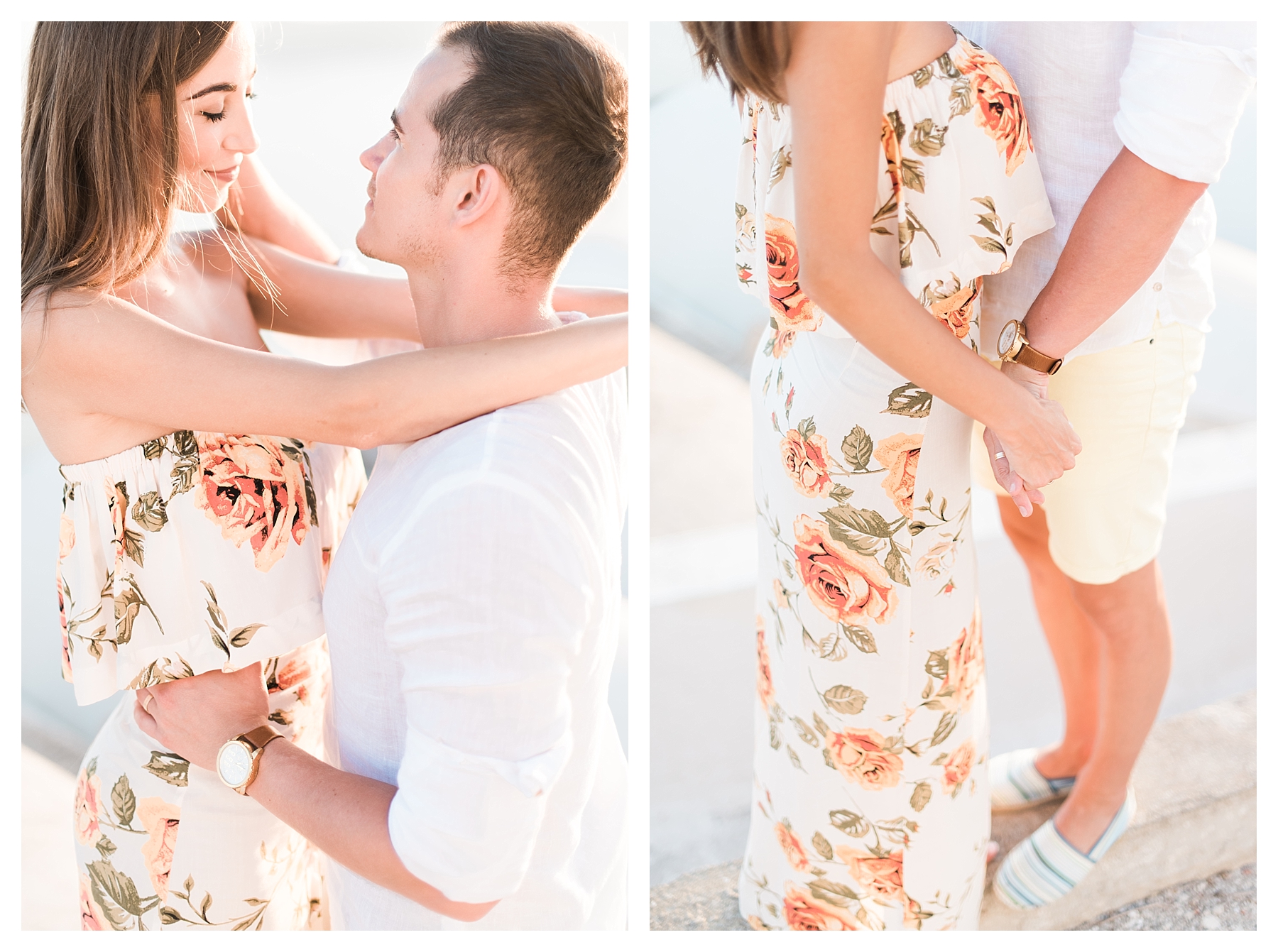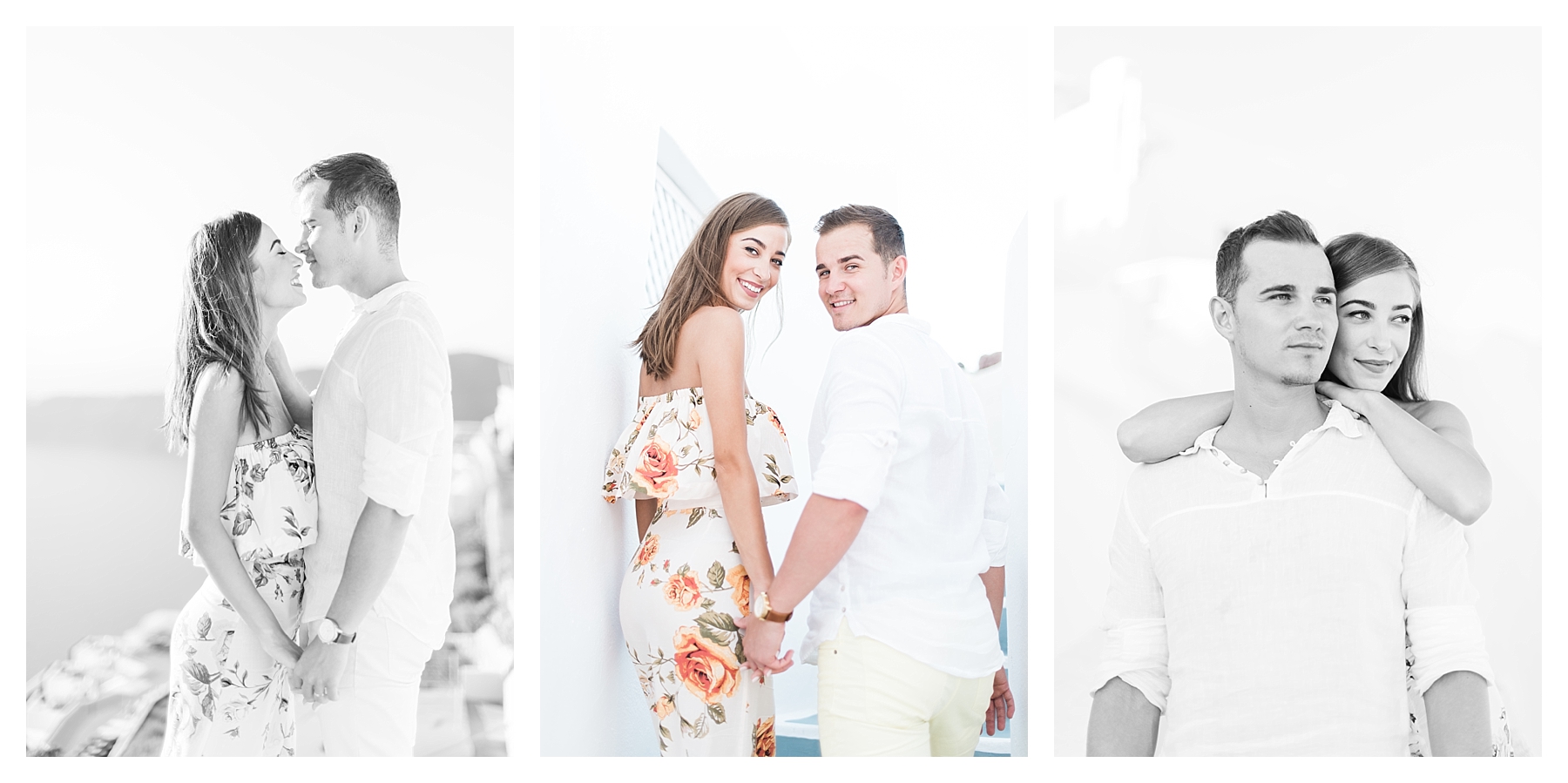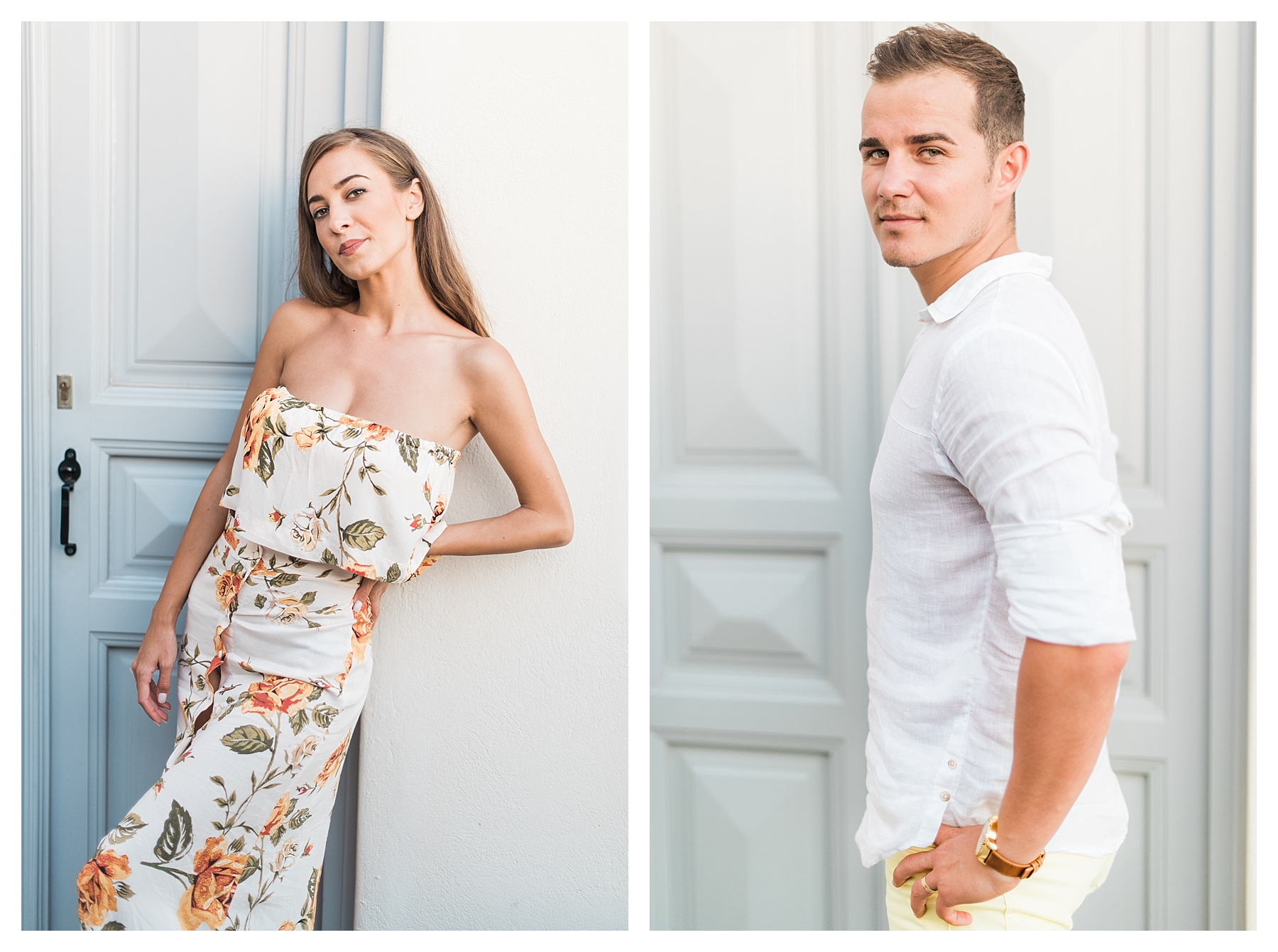 Join us soon for your engagement shoot
Whether you're getting married this year or you are simply looking for a photo shoot that captures your relationship and your love, whether you choose your home town, holiday location or your dream destination, anything is possible for your couple photo session . Let your dreams and the advice of your photographer guide you and enjoy this journey of which your photos will be precious mementoes.