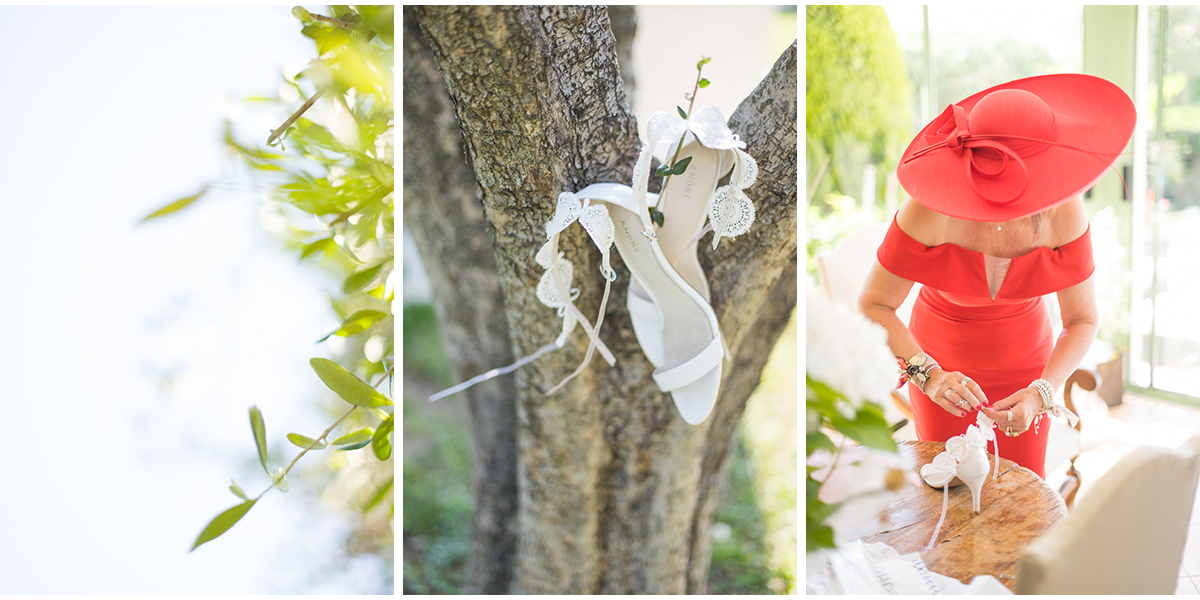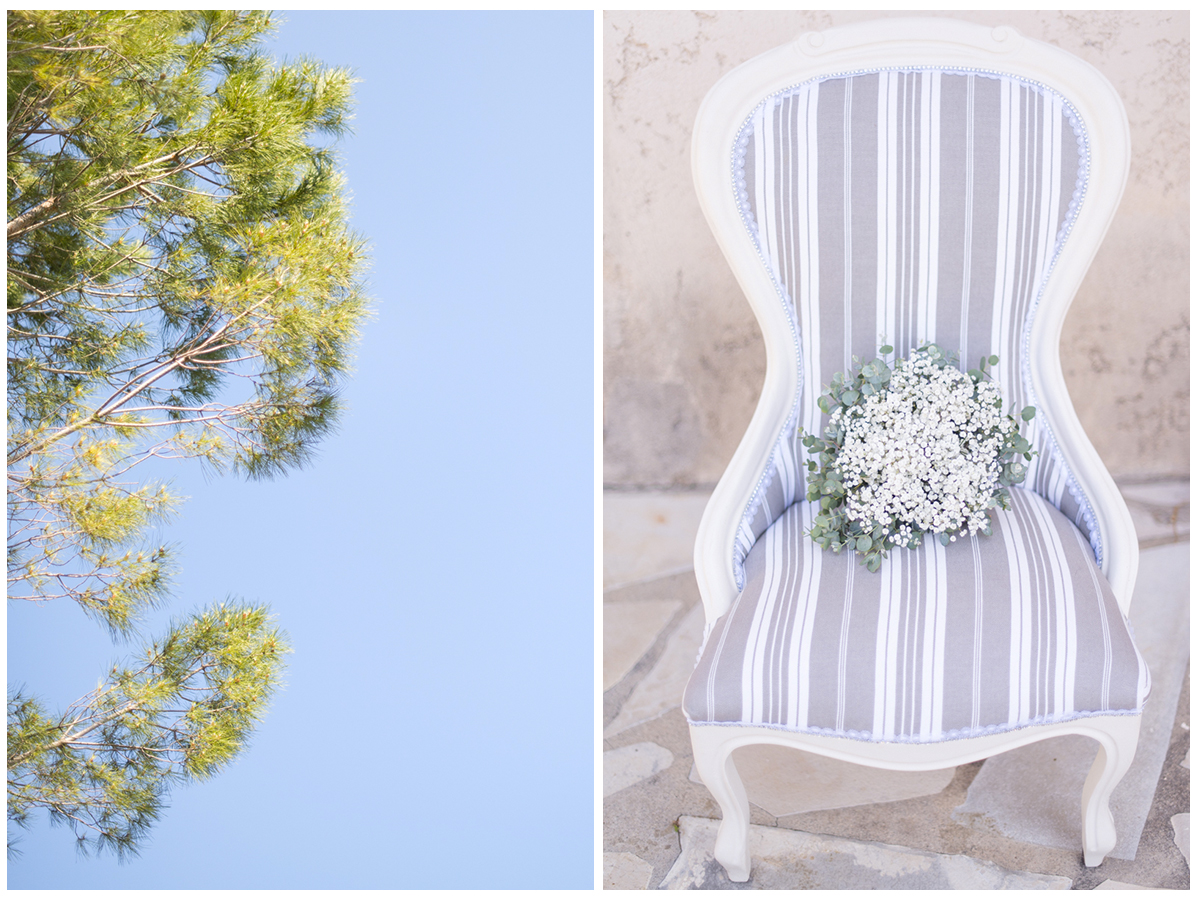 A provencal wedding
During my time as a professional wedding photographer, I have accompanied many brides and grooms through their special day where love took centre stage or on a couples' photoshoot. Every time I meet a new couple, I take great pleasure in getting to know them through my camera lens and discovering more unique love stories.
Sometimes, it is friends and family who get in touch and ask me to accompany them on their wedding day, like Laurie and Leo who, in 2017, had a wedding that had a special meaning for me…
A look back at Laurie and Leo's wedding and the photos of an exceptional day and evening!
My best friend's sister's wedding, more personal photos
For full disclosure, Laurie is my best friend's sister. I was so pleased to be asked to be their wedding photographer and I will admit to having been a little emotional…
It was a wonderful start to a day bathed in radiant sunlight at the bride's parents' home in the village of Pegomas. The bride wanted to get ready in her childhood home. I was there, camera in hand, while she was getting her makeup done. Before the hustle and bustle of the day itself, there was already a lot of emotion and I took advantage to get several spontaneous shots bathed in beautiful light.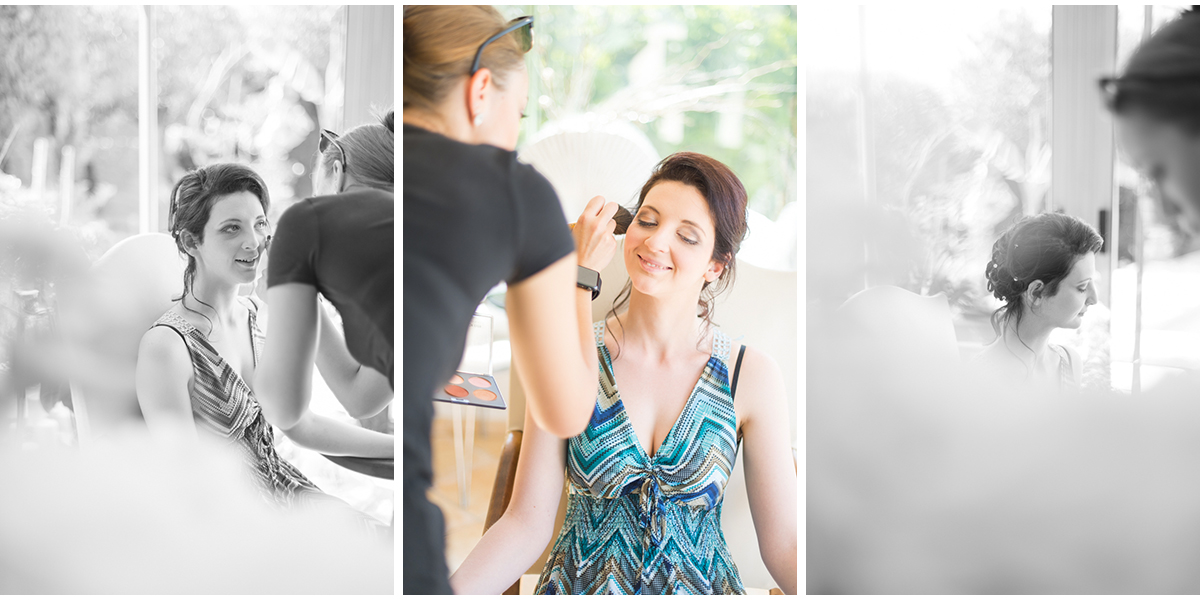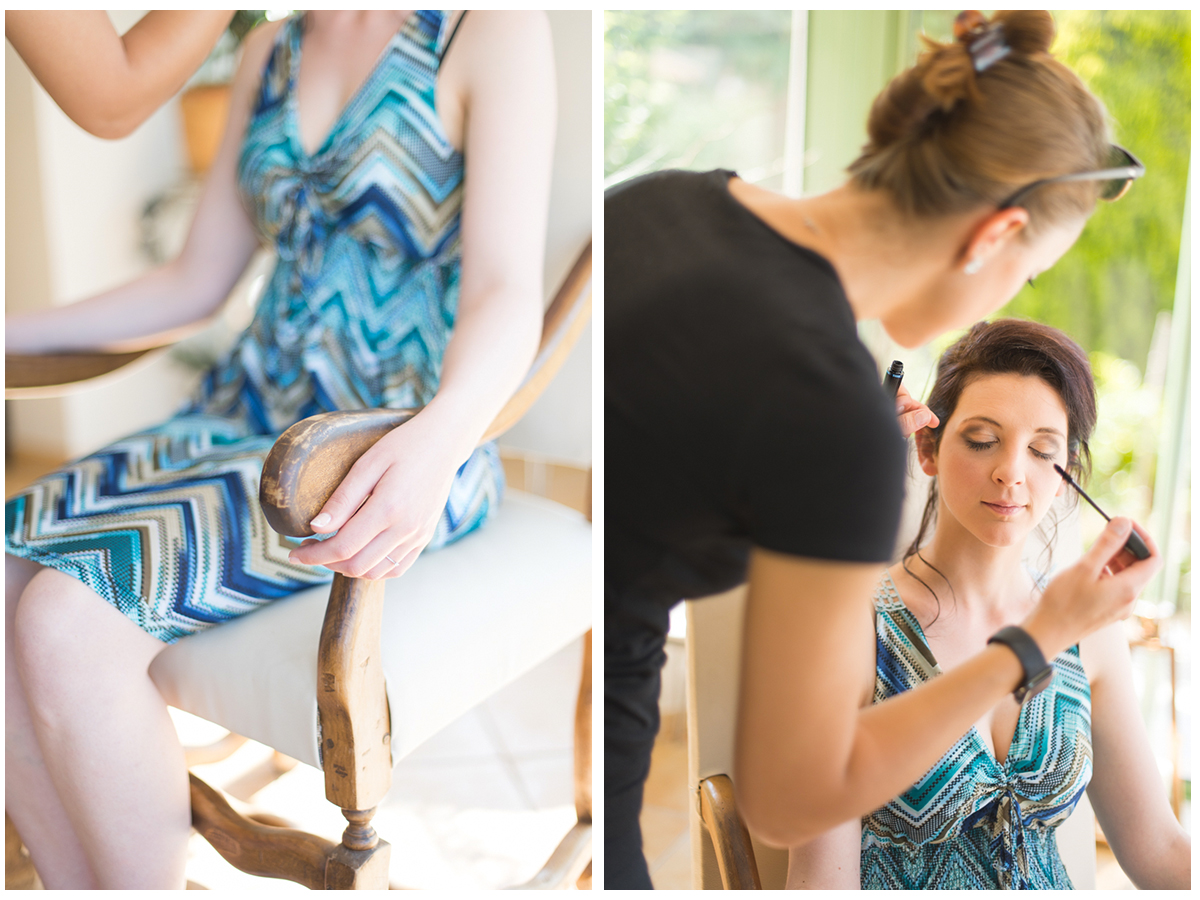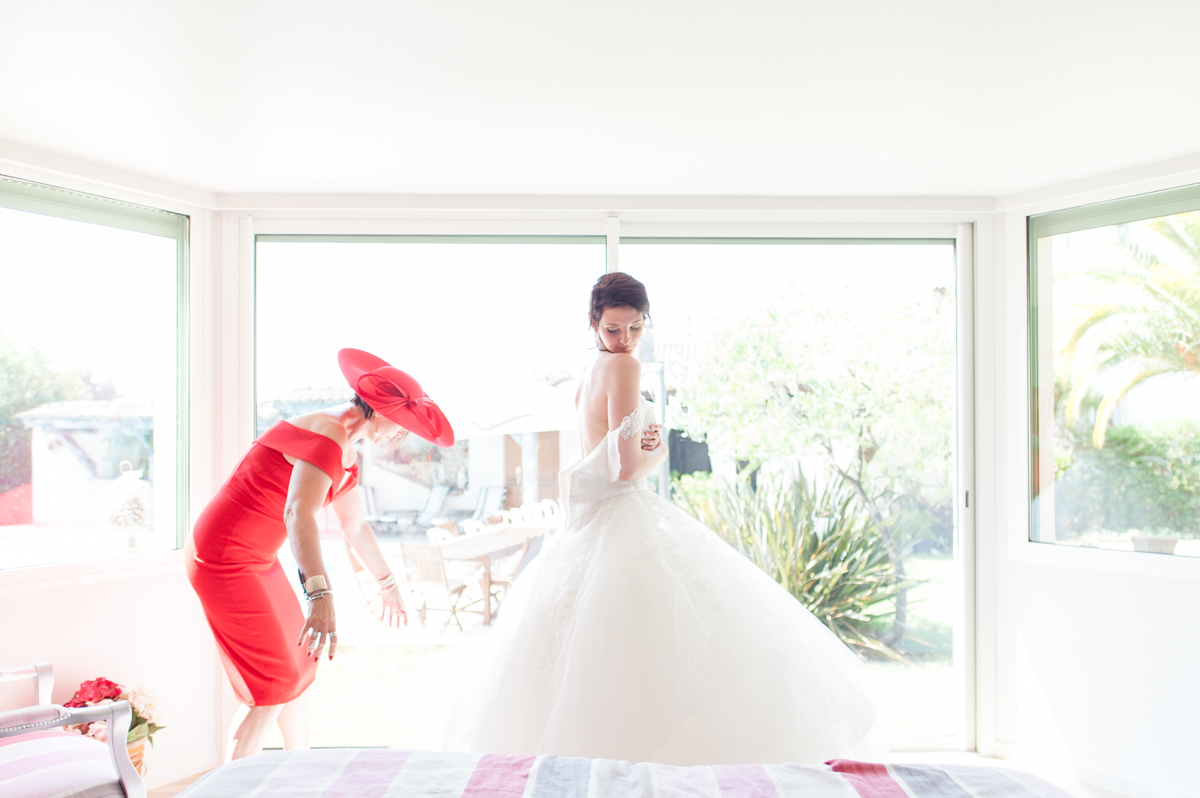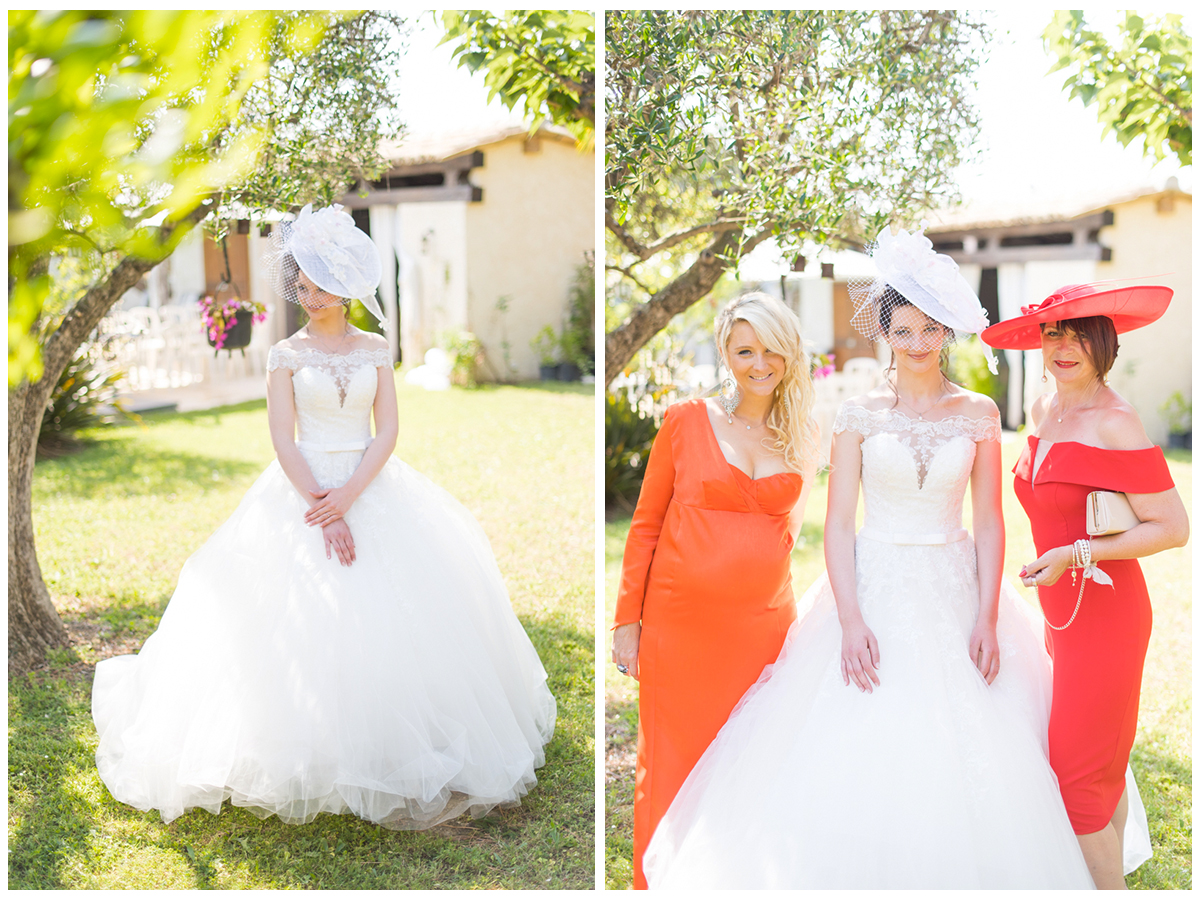 After the registry office, time for a chic countryside lunch

After the registry office where bride and groom had finally said their "I do"s, the time had come for lunch. We met at the Paradis des Oiseaux and at the heart of this vast luxury estate, overlooked by a magnificent house opposite the village of Mougins, the guests joined the bride and groom to share a timeless experience in this chic countryside setting.
Obviously I took full advantage of this, taking discreet shots and mingling with the crowd to capture the guests' smiles, the surroundings and the spectacular table decorations.
I also took advantage of the exceptional setting, the beauty of the surrounding nature and the smiles of the guests and the bride and groom to take stunning wedding photos that will soon be in the wedding photo album.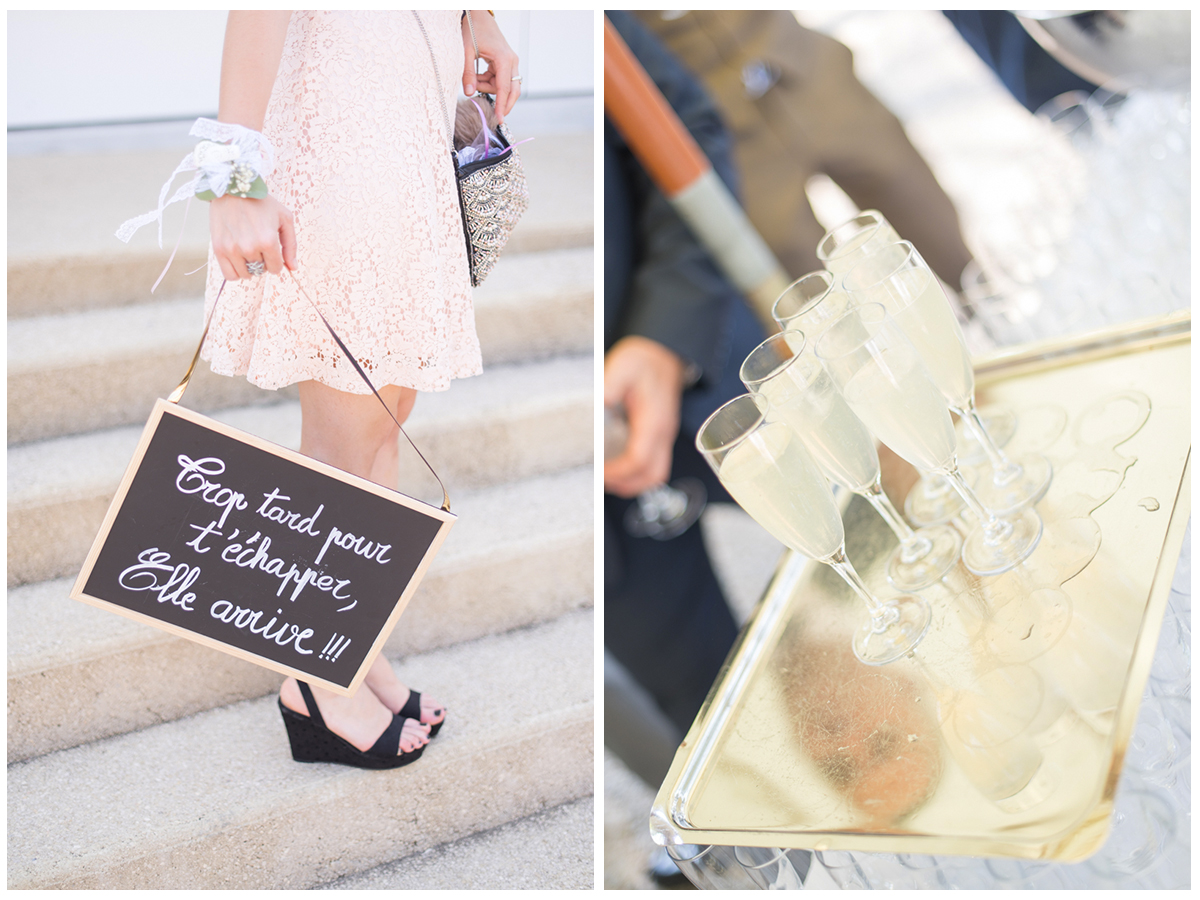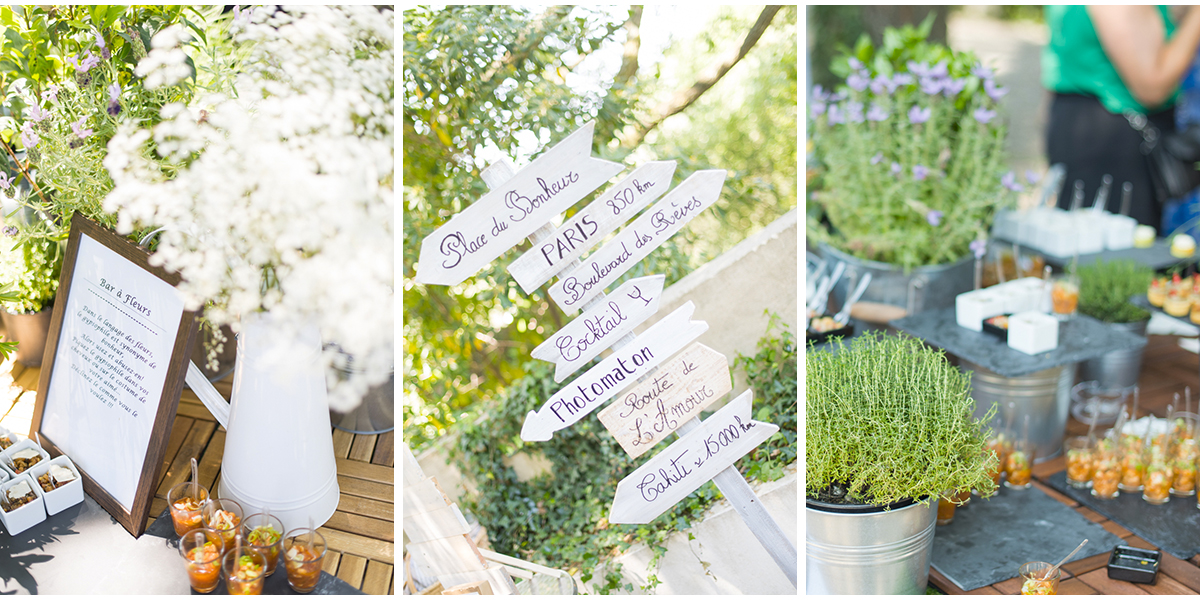 Photoshoot with the bride, a detour in the sunny streets
Over the course of the day, the bride and groom and I took ourselves off for a few minutes into the little streets of the village, taking advantage of the beautiful surroundings for some wedding photos. Far from the crowd of guests, the happy couple enjoyed a special moment, stealing kisses and looks full of tenderness and love that I hastened to capture with my camera.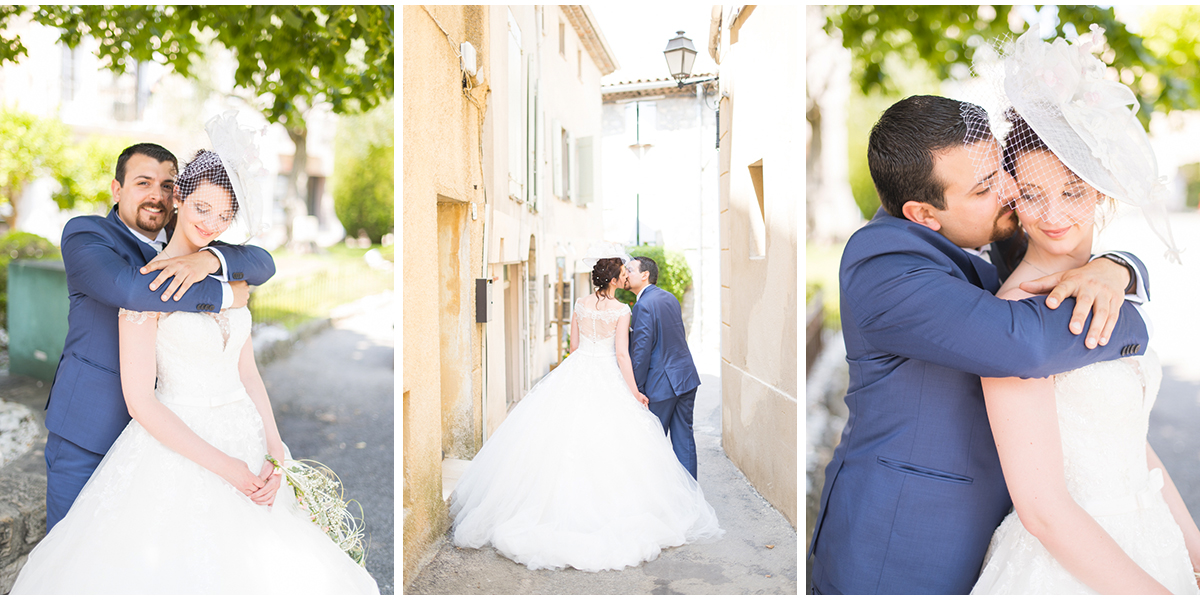 Upon our return to the estate, before tasting the delicious cocktail buffet, we joined the guests who were ready to party as intended! I took the witnesses and the bride and groom off for some photos in the heart of the surrounding nature which produced some beautiful natural shots that you can view here!